Established in 2011, Womany has been devoted to supporting and inspiring people to grow and develop, and to encouraging dialogue between genders. Serving as the first social media in Taiwan with a core focus on gender issues and female consciousness, it expands influences of the media and promotes exchanges of social communities. Womany works relentlessly to unfold stories of women from all walks of life, pass on their experiences, adopt multiple perspectives, and to promote gender enlightenment, and it plays a leading role in the development of women's strength and gender movement in Taiwan. Moreover, Womany initiated the first global gender hackathon #CodeforGender, aiming to actively use technology to solve gender issues. In the global network, it has been dedicated to addressing challenges caused by gender differences in society. Womany pledges to establish an equal world where everyone can enjoy more freedom and happiness.
Support: We embrace everyone with an open-minded approach; We accompany each individual while encouraging dialogues between different parties.

Inspire: We insist on the core principle of gender equality, adopt independent and multiple perspectives, and encourage thinking from different perspectives.

Educate: We design a curriculum in gender education. Through a clear and easy-to-understand method, we promote gender enlightenment to individuals, campuses, families, and organizations.

Empower: We challenge the existing power. With a free and technological method, we assist everyone to have an opportunity to learn and grow.

Co-create: We work hard to create a gender-friendly ecological system and cooperate with global/local NGOs that address gender equality to start a gender revolution.
 
525 I Love Myself Metime Festival
Every year on May 25th, we hold events and invite people to be together. The gathering of the public across sectors and across generations is a response to the "Love Myself" campaign for people starting from loving themselves.
#CodeforGender, Gender Hackathon
Womany initiated a global action of #CodeforGender, hoping to lead dialogue and social thinking through design thinking and technology, to establish a gender-friendly ecological circle with people at its core and technology as its resolution.
Global Women Impact Summit
Womany held The Global Women Impact Summit and invited influential women from all over the world. Through the presentation by the women in different fields, we shared the process and courage of how women removed the label and redefined the influence.
Global Gender Impact List
In 2017 when Womany had focused on gender issues for six year, we launched the first Global Gender Impact List, #itmatters. Efforts of achieving gender equality should be recognized and connected across nations.
International Collaboration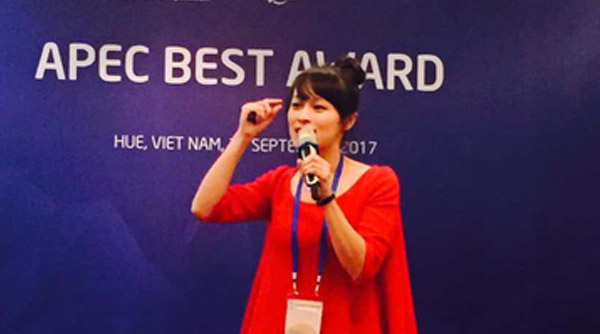 APEC Women Economic Forum
Womany's founder and CEO was invited to participate in the APEC meeting on behalf of Taiwan in both 2016 and 2017 to discuss and exchange female economy and empowerment issues with the officials and scholars from various countries.
BBC's report on its Chinese Network
In 2018, Womany's editing team was interviewed as the representative of media community for gender by the BBC Chinese Network to discuss the gender issues in Asia and to share the results of the survey result of more than a thousand women.
65,000,000+
Womany has gotten in touch with more than 65,000,000 users all over the world.
7,310,000+
More than 3,000 articles related to gender issues have been posted on the website; more than 7 million views have been accumulated.
133,000+
Womany has encouraged nearly a hundred readers to write about genders, so far more than 133,000 words have been posted.
145+
Womany has readers in 145 countries and has made an impact across nations.