About Us
Womany Media Group is one of the most prestigious and gender-friendly media community in Asia. Our collective services have reached over 60 million global readers, aiming to empower women and diverse groups such as LGBTQI+ via digital content, offline events, products, and courses. 
Womany was nominated for 2019 WSIS Prizes by the United Nation (UN) Geneva Project for organizing the first gender hackathon #CodeforGender in Asia. We participate in Asia-Pacific Economic Cooperation (APEC) representing Taiwan. Recognized as Social Enterprise by Ministry of Economic Affairs, Taiwan.
Womany connects, educates, inspires, makes impact to build a world of DE&I (Diversity, Equity, Inclusion).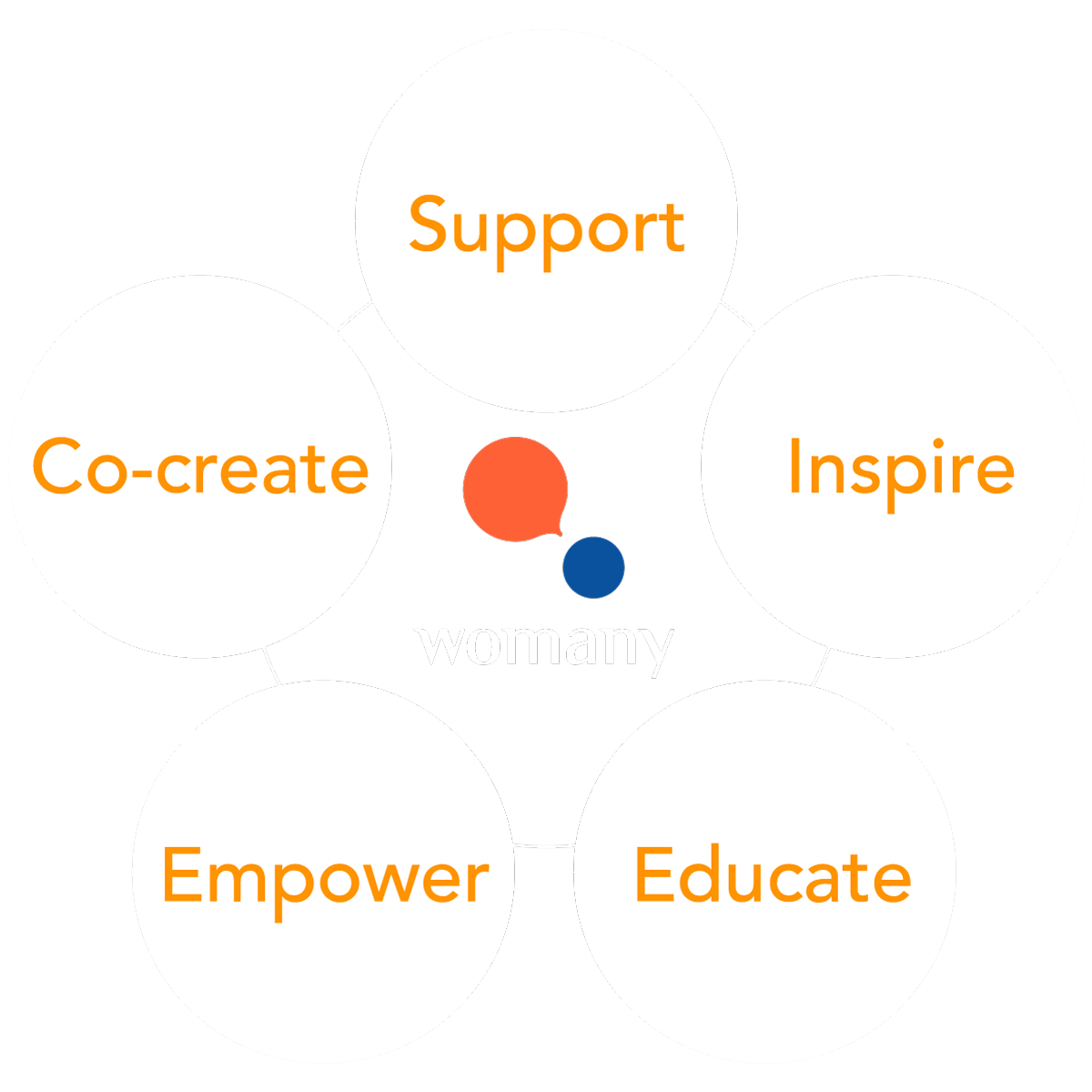 Support: We embrace everyone with an open-minded approach; We accompany each individual while encouraging dialogues between different parties.

Inspire: We insist on the core principle of gender equality, adopt independent and multiple perspectives, and encourage thinking from different perspectives.

Educate: We design a curriculum in gender education. Through a clear and easy-to-understand method, we promote gender enlightenment to individuals, campuses, families, and organizations.

Empower: We challenge the existing power. With a free and technological method, we assist everyone to have an opportunity to learn and grow.

Co-create: We work hard to create a gender-friendly ecological system and cooperate with global/local NGOs that address gender equality to start a gender revolution.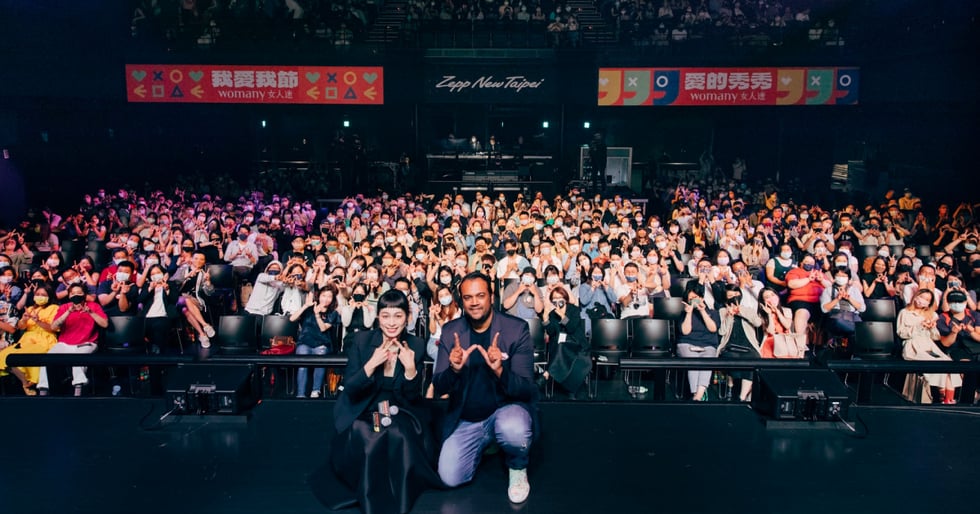 525 I Love Myself Metime Festival
Every year on May 25th, we hold events and invite people to be together. The gathering of the public across sectors and across generations is a response to the "Love Myself" campaign for people starting from loving themselves.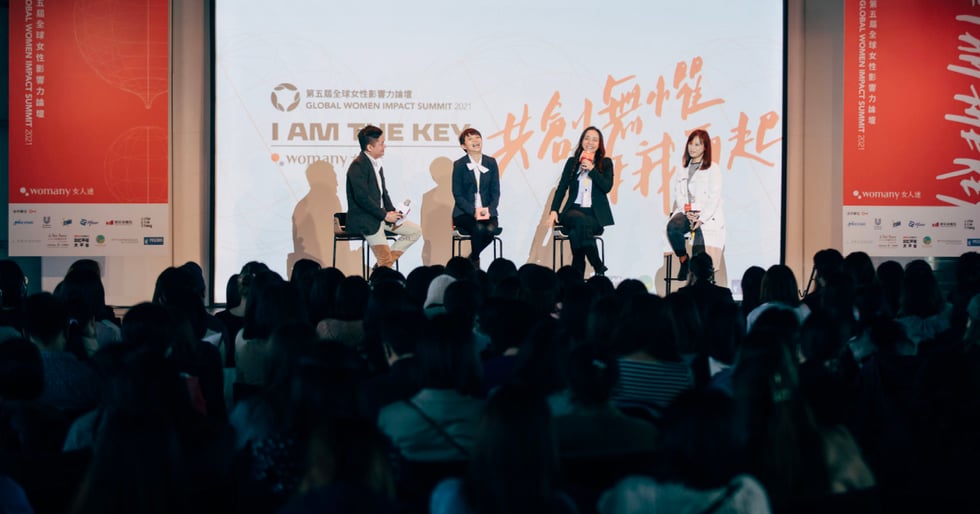 Global Women Impact Summit
Womany held The Global Women Impact Summit and invited influential women from all over the world. Through the presentation by the women in different fields, we shared the process and courage of how women removed the label and redefined the influence.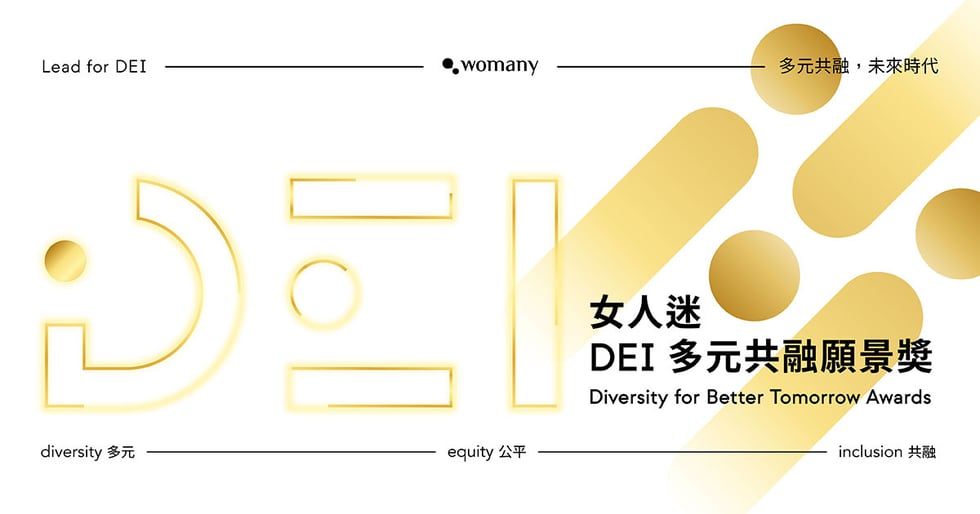 Diversity for Better Tomorrow Awards
Womany held first ever Diversity for Better Tomorrow Awards in 2022, praise enterprises that is competitive in DEI. The world's largest professional network LinkedIn, collaborate with Womany and promote Taiwan's first ever diversity enterprise poll.
#CodeforGender, Gender Hackathon
Womany initiated a global action of #CodeforGender, hoping to lead dialogue and social thinking through design thinking and technology, to establish a gender-friendly ecological circle with people at its core and technology as its resolution.
International Collaboration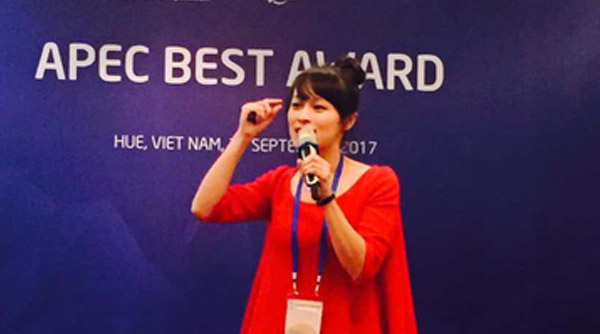 APEC Women Economic Forum
Womany's founder and CEO was invited to participate in the APEC meeting on behalf of Taiwan in both 2016 and 2017 to discuss and exchange female economy and empowerment issues with the officials and scholars from various countries.
BBC's report on its Chinese Network
In 2018, Womany's editing team was interviewed as the representative of media community for gender by the BBC Chinese Network to discuss the gender issues in Asia and to share the results of the survey result of more than a thousand women.
65,000,000+
Womany has gotten in touch with more than 65,000,000 users all over the world.
7,310,000+
More than 3,000 articles related to gender issues have been posted on the website; more than 7 million views have been accumulated.
133,000+
Womany has encouraged nearly a hundred readers to write about genders, so far more than 133,000 words have been posted.
145+
Womany has readers in 145 countries and has made an impact across nations.